In the current area, our homes are becoming more and more sophisticated. And we have many devices installed in our home. Sometimes It becomes a challenge for us.
Say for example:  "We just come to the living room and want to watch our favorite channel on TV." What different activities we need to perform are given below:
Start TV
Start the music system
Start Set Top Box
Change HDMI from DVD to Set-Top Box
Change Channel of Set-Top Box to your
Start AC
Set AC to your favorite temperature
Close curtains
Set Lights to your favorite level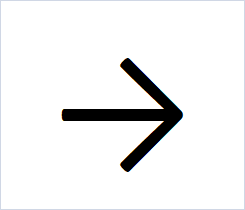 And When We are going out of the area again we need to make each of the above devices into OFF mode.
This was just an example of the Living Room number of devices were limited!! If we consider complete home we might be having many more devices.
Let's take an example of a number of devices of a 4 BHK Flat:
Total Number of lights
124
Total Number of Fans
7
Total AC
6
Total TVs
4
All other Multimedia Devices
(Set-Top Box, Music System, Projector, Blu-Ray, etc.)
10
Total Devices

151
Now just imagine: If you are the last person coming out of home and you want to make sure all the above devices are switched off. How much time will it take to go from room to room and manually make them switch OFF!!??
What if we get handy shortcut keys to do our favorite things!!

Major Benefits:
Just a single shortcut key and everything is ready. (e.g.. We just came to the living room and want to watch our favorite channel and we have pressed a shortcut key. It will -> start TV -> start music system, -> start Set Top Box, -> change HDMI from DVD to Set-Top Box, -> starts AC to your favorite temperature, -> Closes curtains, -> Sets Lights to your favorite level -> Changes Channel of Set-Top Box to your favorite Channel -> Done.)
These Shortcut Keys can also be programmed to make your all devices OFF when you go out.
We can move around by keeping these wireless shortcut keys in our pocket. They are 360° RF Switch. And even we need not point it to the device to operate.
We can also make Personalize short Cut Keys. So everyone has their own Favorites on Fingertips!!
These types of functionalities are being used worldwide and also recommended by many research institutes like the following:
"It is very easy & comfortable to assign a scene to a button and get your smart home to do pretty much anything!"
For the above solution, there might be many different products available in the market. Price Range starting from 4000 to 15000 Rs. They each are having many different technical parameters like the following:
Investment Value of the Solution
Max Number of Devices it can control
Max Number of Presets can be programmed
Range
Way of Communication (IR, WiFi, RF, etc.)
Multiple clicks supported per switch
Rechargeable or Battery Operated
Display or without display
Warranty
Response Time
Country of Origin
Brand name
Service Support After Warranty
With the experience of years, at iLiving we have done an enormous amount of R&D with various products of different brands, we have made a technical database. With the help of that database, we can identify which product is most suitable for your home!! Which may eliminate all your challenges with minimum possible investment value!!
You might have the following questions in your mind!!
Will I have this challenge in my Home? In how many rooms?
Will it be worthwhile to use this solution in my Home?
How to find the most suitable company and model for the above solution?
How much will be the investment value for the above solution for my home?
What other challenges my family might face? What will be their solutions?